Christmas is coming and nothing compares to giving something unique that cannot be bought in Walmart or SM or even in a Department store in your place. For those online shoppers who want something different to give this Christmas, I recommend Etsy for you to browse and try. It is a site wherein most of the products are being sold around the world and handcrafted by artists. (You can click this link to buy your first item from Etsy, 5 dollars off. )
So the first time I tried Etsy , it was when my boyfriend turned 21 and I decided to give him something unique. So I chose a 'guitar pick' which I didn't able to take a picture since I was so excited to wrap it.  Below is the exact pick I gave him and he liked it. It is very personalized and just by looking, you can really see the connection between music and us; not costly but it speaks a lot.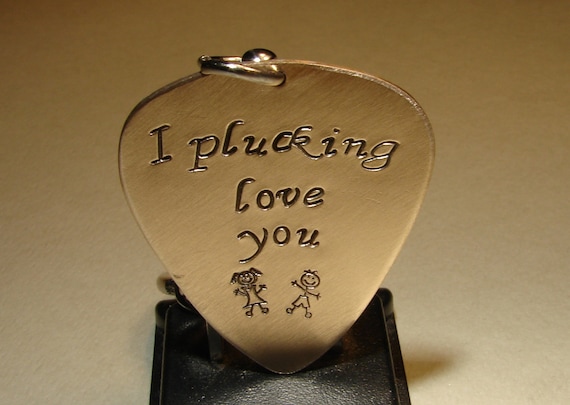 For my new Macbook, I also bought laptop accessories from Etsy. It is very unique and very me. It was just shipped today; one from Germany while the other is from Hongkong so stay tune in this blogsite if you want to see it.